UPDATE: I have now replaced my Canon 60D with the new Canon 5D Mark IV so the Canon 6D is now my backup camera. I have also replaced the SunPak OCF with the Yongnuo Speedlite YN600EX-RT and sold the lensbaby. I also got rid of the Intervalometer because the Canon 5D Mark IV has incredible time-lapse and long exposure functionalities in-camera.
As requested, on this gorgeous Fall day (OH MY GOSH IT'S FALL!) in Kansas City, I want to share with you what photography equipment I use. It is by no means the best stuff out there, as I'm sure you will find out, but it has served me well so far and I would vouch for it any day! My very first DSLR was an entry-level Sony and, while it was just what I needed to get started and discover that I love photography, I transitioned to Canon pretty quickly. My apologies to any Nikon users reading this as I won't be of much help to you regarding equipment. I haven't ever used Nikon, but I haven't had a reason to…Canon has treated me too well 🙂
CAnon 5D Mark IV
I spoiled myself and got the Mark IV this year and have not regretted that decision a single time. I considered getting the Mark III but when I learned about the incredible video capabilities of the Mark IV I decided it would be worth it long-term since my husband is a videographer and I'd like to dabble more in it in the future. I can't even begin to describe all the amazing functions of this body (and I'm sure I don't even know half of them yet). All I can say is BUY IT, IT'S WORTH IT!
Canon 6D
This is my secondary body; I describe it (to the best of my knowledge) as the least expensive full-frame and, partnered with a good lens, it can do wonders! I started with the Canon 60D (crop frame, but same lens attachment as the full-frames) so this was a natural progression from there and, while they are both workhorses, I can definitely tell a difference in the quality with the 6D… I'd recommend this camera to anyone!
Canon 70-200mm f/2.8
When possible, this is my go-to lens for pretty much everything. It is essential at weddings (which is why I hope to get a back-up someday) because I can be far enough removed from the ceremony that I am not too much of a distraction, but can still get those close up shots that really tell the story of the moment best. It is also my favorite for portraits, engagements, etc., because it allows me to achieve the bokeh that I am so in love with. To learn more about bokeh, or the blurred part of a photo, and how to achieve it in your photos, see my previous post: Bokeh for Beginners.

85mm is technically thought of as the "perfect" focal length for portraits because it best preserves the proportions of people's' faces. See examples below. Since I don't have an 85mm yet, this lens allows me to at least reach roughly that focal length to capture people as they truly are.

As you can tell by most of the photos I share, I love close-up people shots…they're kinda my thing! Most of the time I look through my Instagram feed and think to myself, 'man, I should really try to take/post more wide angle shots – people are probably sick of seeing close-ups of strangers' faces." And yet, sharing the beauty and life in their faces is what I love! It's always a good goal to work towards diversifying your work and expertise, so I promise to aim for that, but I don't promise to stop doing what I believe I am best at in the meantime 🙂
I'm sure you have noticed that I post a lot of photos of kids, another aspect of photography that I adore. Well, this lens is my total go-to with small children because, in order to keep their attention, I have to stay closer to them than I can with the 70-200mm. This one is also light enough that I can use it with one hand while I obnoxiously wave my free hand in the air to try and get them to look at me…and no, I don't mind looking like a fool if it means getting the photo I want!

As mentioned before, sometimes the proportions are just slightly distorted with the 50mm, but I wouldn't necessarily say that is always a bad thing. For example, the photo below was taken with this lens and I LOVE how little Angie looks almost cartoon-like, but not so much that it doesn't capture who she is. And let's be real, most of us wouldn't even notice the slight "distortion" if exact photos with different focal lengths weren't right next to each other!
Canon EF 24-105 F/4
This is my mid-range zoom lens for general use, the one that zooms out wide enough to capture buildings or more of the background. The aperture isn't good enough for much low-light action, but pair it with my speedlite (below) and it does a fantastic job! This is my least used lens since I always sway towards a higher aperture, but sometimes it is a necessity as without it I don't have anything wider than a 35mm.
Canon EF 35mm f/2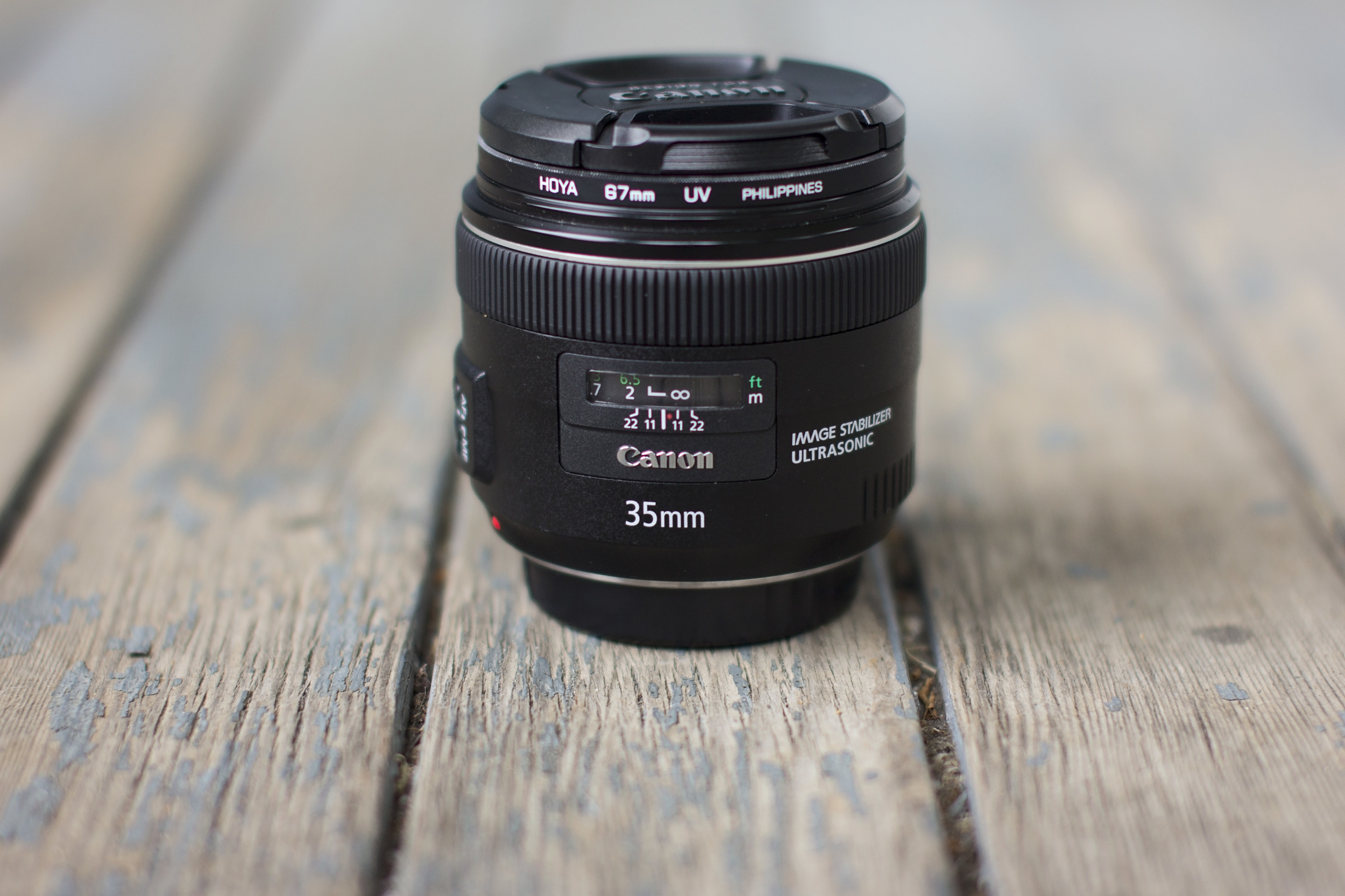 The 35 is my most recent purchase and I couldn't be happier with it! It's one of the most inexpensive lenses I own and it does an incredible job. It is wide enough to capture full-body shots and more of the background, but also lets a ton more light in than the 24-105mm because of the better aperture. Those few f-stops make a huge difference and I can't wait to see how much it helps me at my next wedding. I highly recommend this one (side note: 35mm lenses are the most widely used for video because they portray the world the closest to what the human eye sees).
Canon EF 85mm 2.8
The 85mm lens is widely considered the perfect portrait lens because it offers the least amount of distortion so our subjects are depicted the most realistically. This focal length also creates, for lack of a better way to explain it, the most creamy bokeh (blur) effect. Once you get to know it, you can often tell immediately when looking at a photograph that it was taken with an 85mm. This lens is another inexpensive option that does a wonderful job, especially compared to the EF 85mm f/1.2L (although the sharpness of the L series is INCREDIBLE and I hope to upgrade someday!).
I shot this maternity session solely with my 35mm and 85mm!
Tamron 90mm f/2.8
I rely on this macro lens when I do ring shots at weddings and babies during portrait/family sessions. It's hard to capture the tiny details of a baby with a telephoto or wide angle lens so the macro comes in handy for little belly buttons, feet, hands, and facial features that new parents want to remember forever. These two circumstances definitely justify having a macro lens, but since it's not one I use all the time, I stuck with the less expensive Tamron instead of going with a Canon and it seems to do what I need it to! I'm hoping to upgrade this soon to the Canon EF 100mm 2.8 macro.
Canon 600EX-RT Speedlite and Transmitter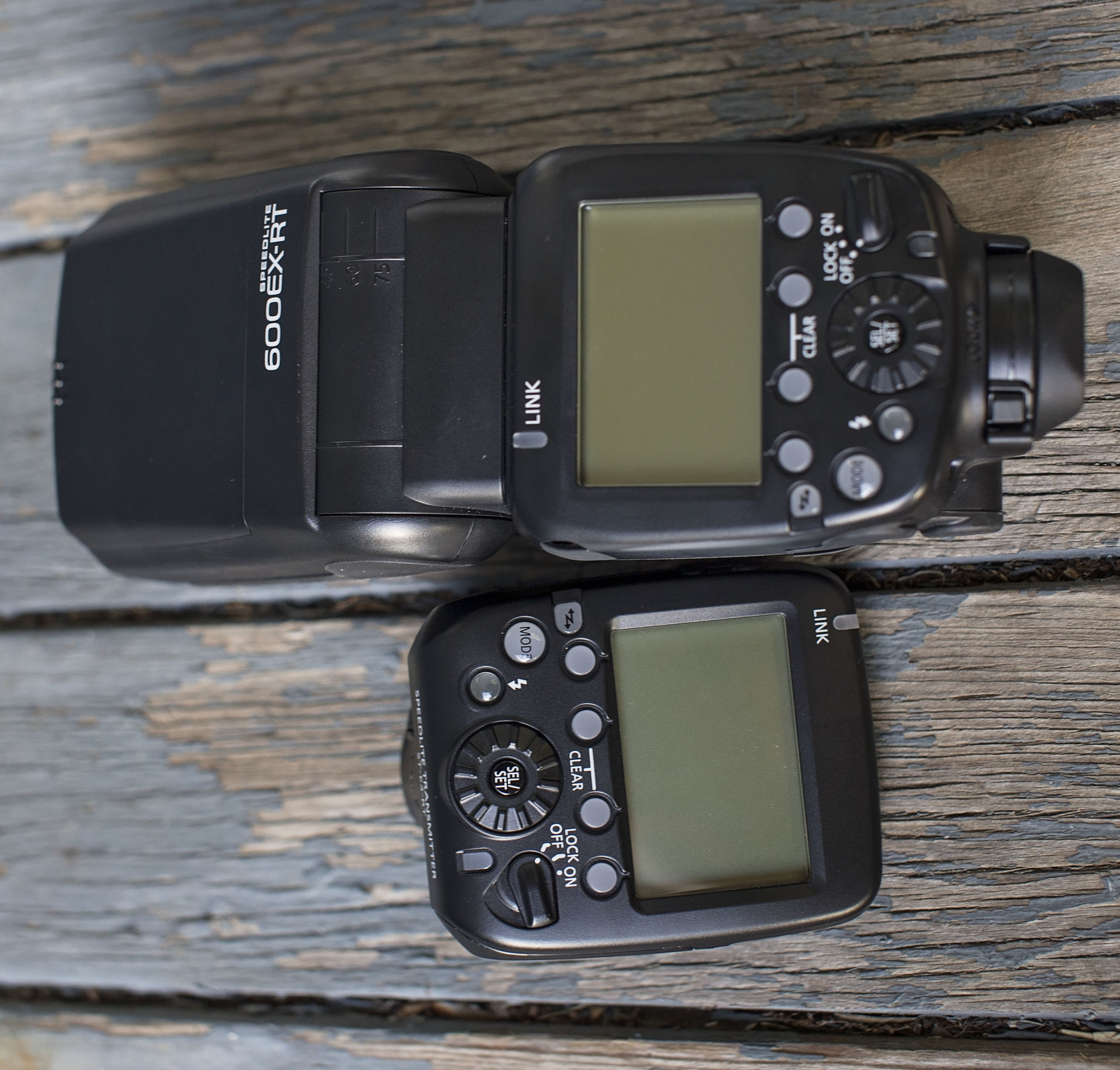 I was terrified of flash photography at first. It seemed so complicated and I had no confidence in my ability to make it work well during a paid session. If this is you, I want to encourage you..it's not as hard as it seems!! I can say that because I only know the very basics, but it has absolutely transformed my photography. With the exception of dark wedding ceremonies (since I don't want to be a distraction with a constant flash and I'm typically farther away), I have so much more confidence in my ability to shoot in any situation, and less anxiety on my part leads to a better experience for everyone!

If you have basic questions about on and off-camera flash photography, please don't hesitate to comment below, email me at kirawgoff@gmail.com, or message me on Facebook. I can't promise to know the answers to all of your questions, but I may be able to help you get started and get over your initial fear of it!
So that's what I use at the moment. Now as far as what I have plans to add at some point….
Upgrade my 85mm and 35mm to Canon L series glass

Upgrade my macro lens to the Canon 100mm f/2.8 L series
Another Canon 600EX-RT speedlight to have 3 in my arsenol
What lens do you like to shoot most with! Comment below!